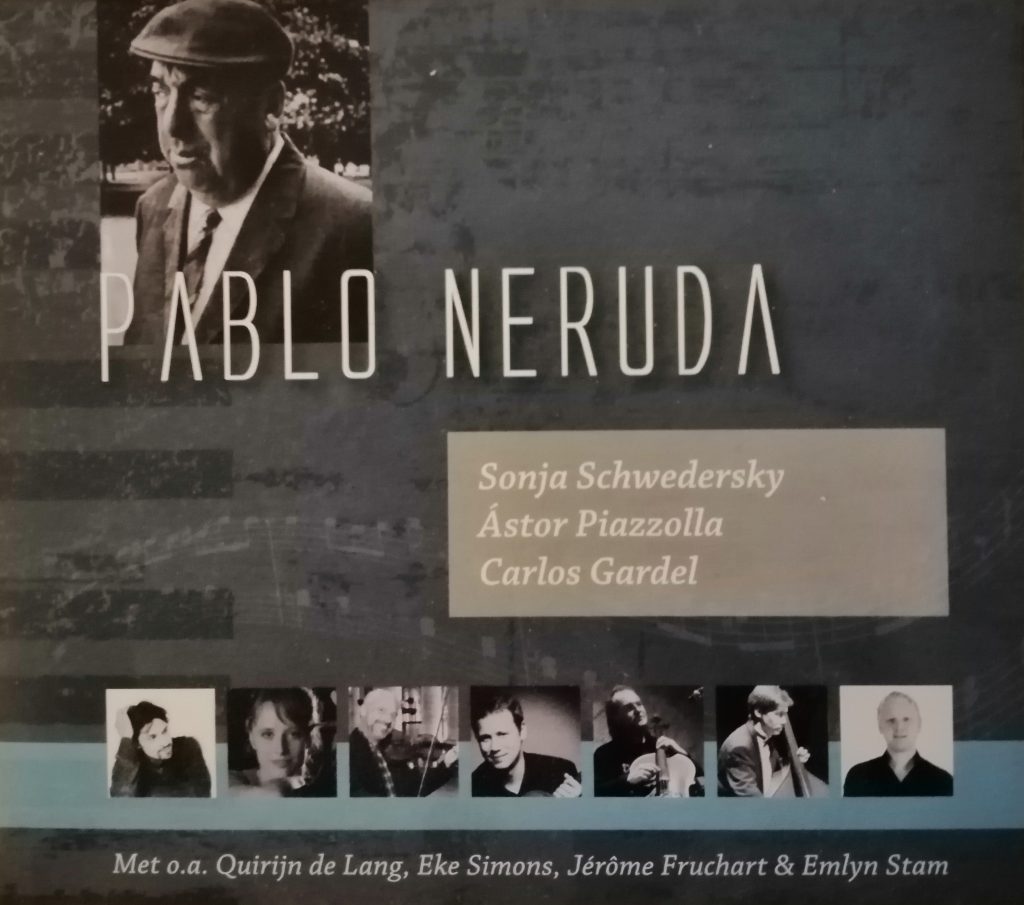 Participants Pablo Neruda Project
Quirijn de Lang(baritone)
Eke Simons (piano)
Martin de Deugd (violin)
Emlyn Stam(viola)
Kris Barczewski (cello)
Huub van de Velde (double bass)
Hans van de Moosdijk (congas)
What is the Pablo Neruda Project?
In 2011 Sonja decided to compose five songs based on poems by Pablo Neruda, the famous Chilean poet and Nobel Prize winner.
Once the music is ready, created and put on paper, its performance is the ultimate moment. Quirijn de Lang, baritone, and Eke Simons, piano, were found willing to perform the first two songs, after which Sonja composed separate versions for them. Just listen to Quirijn's wonderful voice and Eke's fine touch.
It cries for more, for public performance and a recording with a full line-up.
With the musicians' and sponsors' support it was possible to implement this project, resulting in a great premiere in the Rotterdam concert hall De Doelen, on 4 April 2013.
Click here for a concert summary.